This post may contain Amazon Affiliate links. As an Amazon Associate I earn a small commission, at no additional cost to you, from qualifying purchases. (This in no way affects the honesty of my reviews!) All commissions will be donated to the ALS Association.
If you're looking for the perfect gift for the readers in your life, there are plenty of options. This is a list of ten that caught my eye, half from Amazon and half from Etsy. All of them are affordable reader gifts, and some would make nice book worm stocking stuffers.
Let's start with the products from Etsy.
Book page butterfly garland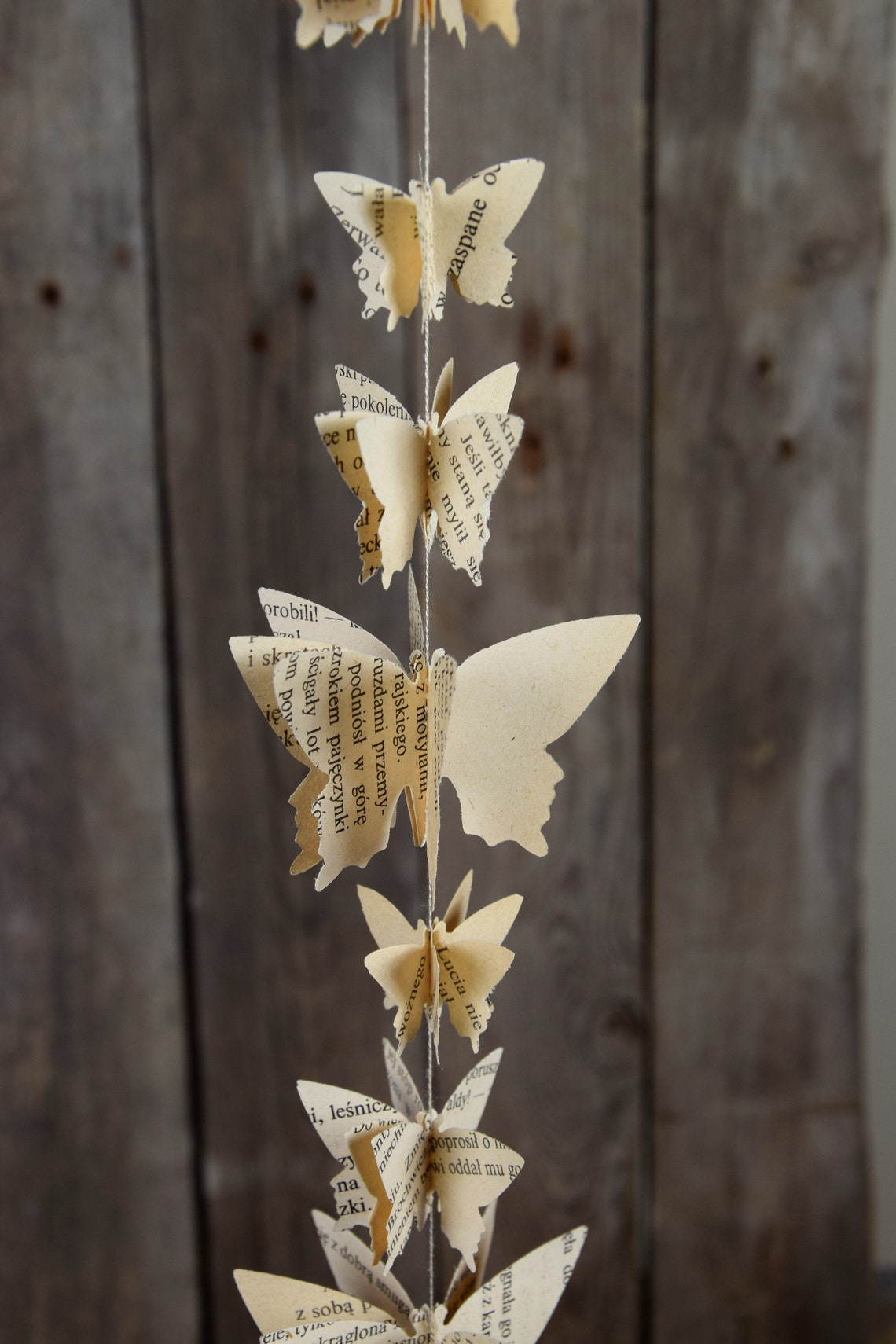 This adorable butterfly garland made from book pages would make a great accent for offices, bedrooms, living rooms, and just about any space book lovers hang out in. If the idea tearing up books makes you cringe, don't worry – looks like the shop used old books, which is a great way to upcycle rather than filling up dumps.
Wildflowers book t-shirt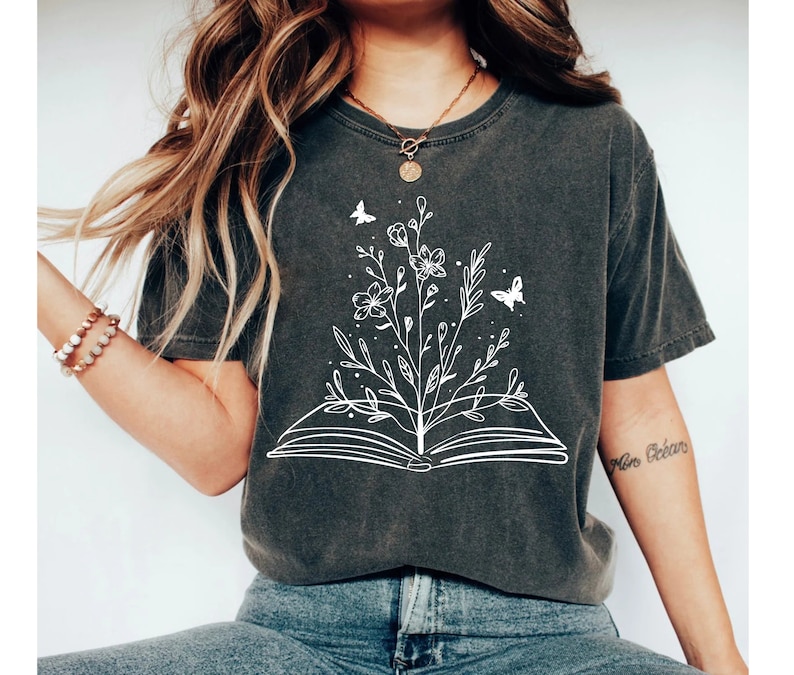 I've seen a lot of book lover t-shirts, but I think this wildflowers book t-shirt is my all-time favorite. The design is so pretty, the shirt looks really soft, and it comes in multiple, popular colors.
Personalized leather bookmark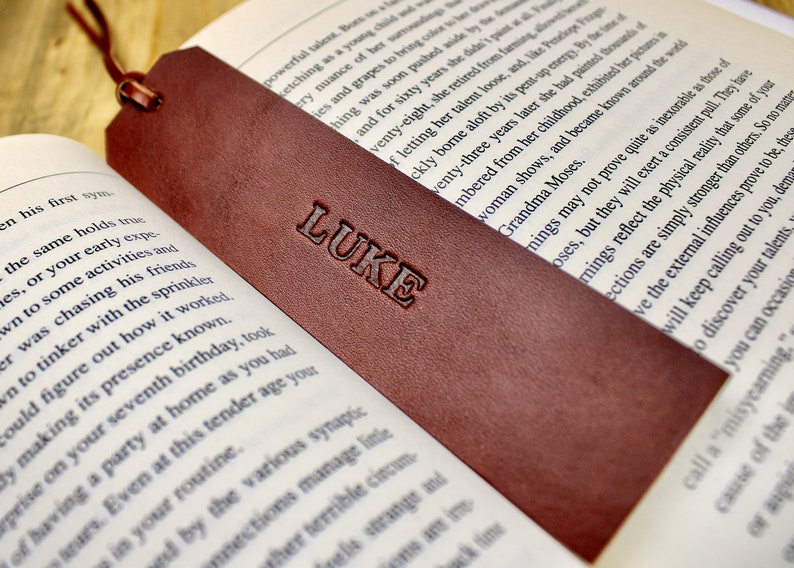 This personalized leather bookmark will make a great stocking stuffer for both men and women readers, and it's priced right so you can also get one for yourself. No more using receipts as bookmarks!
Floral frame library stamp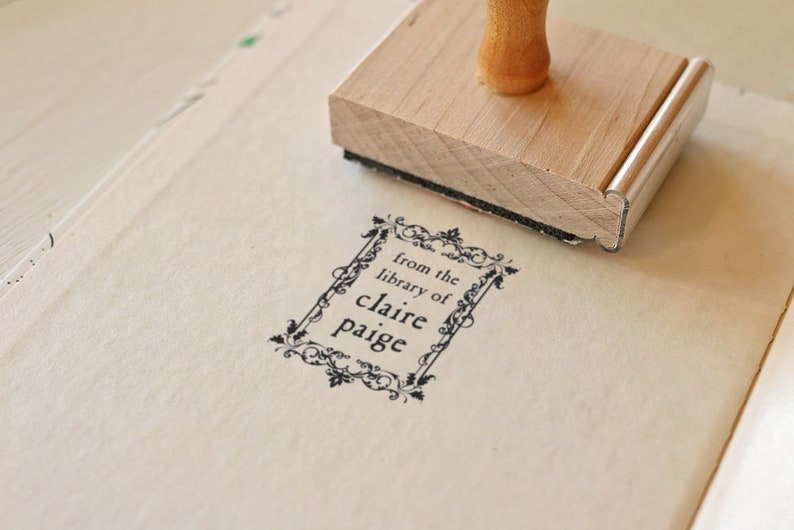 Marking books as your own has always appealed to me. Maybe because I'm kind of old school. You can customize this floral frame library stamp with the book owner's name and it comes in self-inking or the kind that needs an ink pad. This library stamp will eliminate some of the fear of loaning beloved books to friends!
A dozen book page roses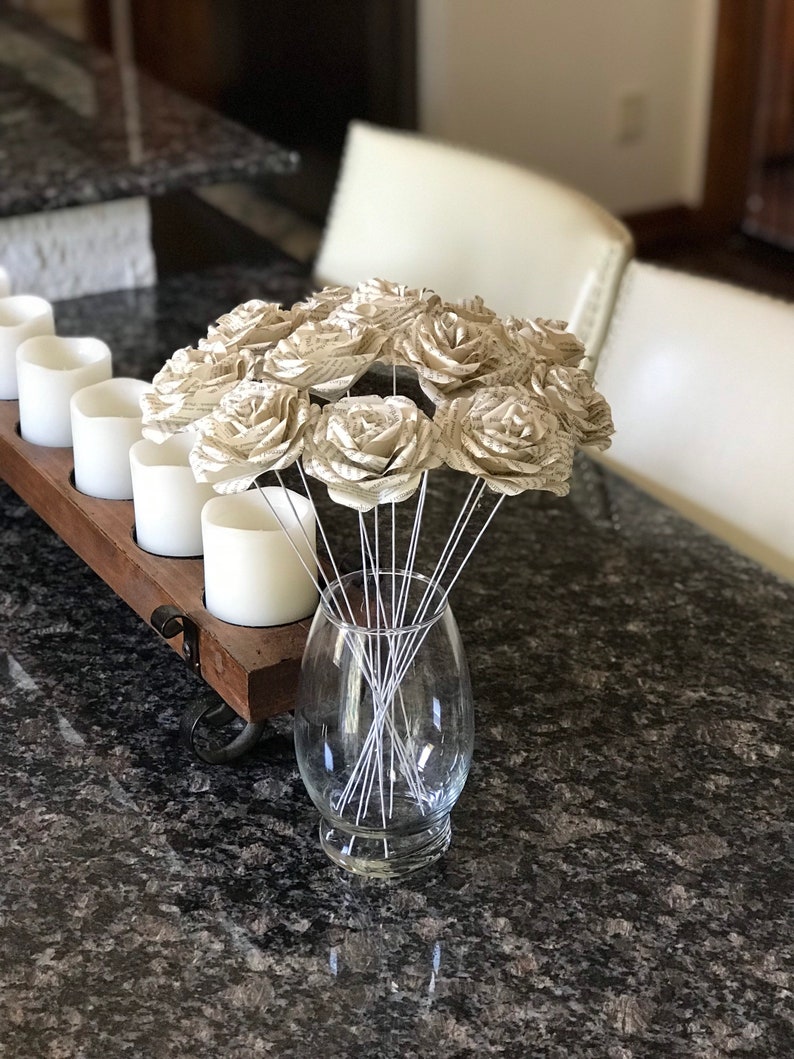 These book page flowers are so pretty, and sure to be a conversation starter. Book worms will love decorating their favorite reading spaces with these paper roses. Bonus – they will last much longer than real flowers!
Etsy is the go to place for handcrafted, personalized gifts for readers. However, Amazon also has plenty to offer. Here are five book lover gifts that stood out to me.
Fleur-de-lis iron bookends
These fleur-de-lis iron bookends will add some rustic charm to any bookshelf, and at 3 pounds each they should hold up books with no problem. Something that's both attractive and functional will make a great gift for book lovers!
Bookshelf tumbler
This bookshelf tumbler is covered with a pleasing library bookshelf pattern. It's microwave and dishwasher safe, and I think it would make a fabulous librarian gift!
Classic book collage jigsaw puzzle
This 1000 piece jigsaw puzzle is full of book covers and bound to be fun to put together. It would also be fun to count how many of these books you've read and add some to your reading list!
Hands free book seat
A hands free book seat that holds both books and tablets? Yes, please! This device holds the book or tablet so you can use your hands for other important things, like holding a glass of wine. It comes in ten different colors, although I think the turquoise is my favorite!
Vintage cross body messenger bag
I absolutely love the look of this vintage cross body messenger bag. Your book loving friends will be able to carry their books in style! And because it's made of artificial PU leather, even vegan readers will approve.
What do you think? Anything catch your eye? Happy shopping!